Day 196:
It is only going to get worse for Trump and his ilk from here on out:
But only if we continue to fight. Nothing will happen unless we make it happen. We have to do a lot of voting people out of office, and lot of protesting, and a lot of work to fix the critical issues we are dealing with now.
Don't give up, we have the bastards on the run.  Now is the time to fight even harder, propose even more radical and Utopian ideas, and to fight even harder for a better future for everyone.
Further Reading:
Nunes aide behind secretive UK trip to find Trump dossier author
A New Poll Shows American Muslims Are Less Homophobic Than White Evangelical Christians
Mueller, several team members gave up million-dollar jobs to work on special counsel investigation
Russia Is Continuing Its Cyberattack on America Right Now
Democrat Phil Miller wins Iowa House District 82 special election
A terrifying axis of idiocy: Kim Jong-un baits Trump, who falls for it
Americans uneasy about North Korea, doubt Trump's ability to handle situation
Trump tweets that nuclear arsenal is 'more powerful than ever before'
Trump Campaign Turns Over Thousands of Documents in Russia Probe
Tillerson urges calm on North Korea, says no imminent threat
Donald Trump sides with nursing homes that want to limit residents' right to sue
GOP senator: Trump needs Congress to approve strike on North Korea
California Crops Rot as Immigration Crackdown Creates Farmworker Shortage
Melania Trump's Lawyer Back Home Says You Better Not Say She Was an 'Escort'
Trump gets a folder full of positive news about himself twice a day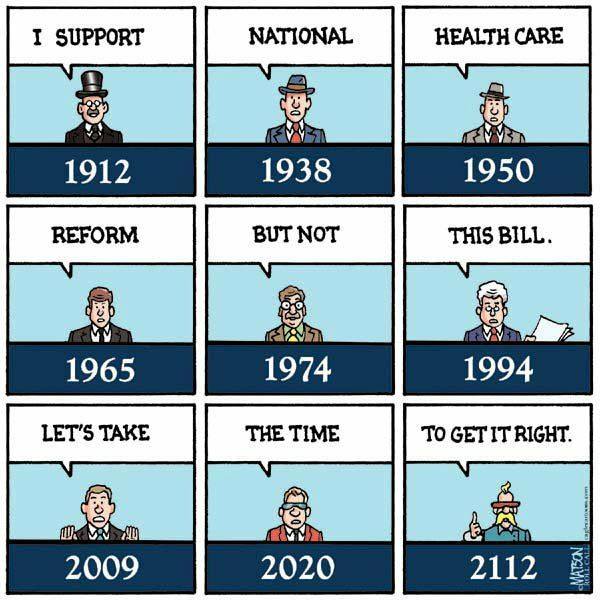 Trump warns North Korea threats 'will be met with fire and fury'
Poll: 75 percent of Americans don't trust the White House
President Trump has exchanged private messages with Russia special counsel Robert Mueller
Guam: Residents of island threatened by North Korea in panic and don't trust Donald Trump
John McCain on President Trump's North Korea Threat: 'I Don't Know What He's Saying'
Trump just set his own, uncrossable 'red line' — and North Korea crossed it instantly
Blackwater founder Erik Prince cites East India Company as a model to privatize Afghanistan war
White House defends silence on mosque bombing, says it might have been faked by liberals
Poll: Trump job approval hits new low
United Nations Human Rights discusses Universal Basic Income
You're not imagining it: the rich really are hoarding economic growth
——————————————
Tools of change:
Feel like this is all a bunch of bullshit?  Want to do something about it?
Calling your government representative:
Call your Senator
Call your House Rep (Or use this spreadsheet)
Call your Governor
Call your Attorney General
Or try this website
Fax Congress here (free!)
You can also use 5Calls.org if you are having a hard time figuring out what to say.
Tell them in no uncertain terms that you want them to fight to stop Trump from doing these things. Tell them you will be watching them closely on how they vote, and will hold them accountable during the next election if they cave to Trump.  You can also call other states congress people and threaten to donate to their opponent if they don't do what you want.
Phone Bank for Progressive Candidates:
Call the White House:
202-456-1111
Call the "White House":
Use this  website to call one of Trump's many properties he has not put into a blind trust yet, and let them know how you feel (be polite, they are workers just like us, but be firm).
Do a little Slacktivism:
Send Some Text Messages for progressive causes (I know it says textforbernie, but its for a range of progressive candidates)  Or you can have your texts turned into faxes by the ResistBot
Go to a town hall and talk to your congress person in person:
Check when the next town hall is here
Monitor your congressperson:
Keep track of how your senator is voting on cabinet picks here, so you can call them up and give them hell if they vote for any of these worthless fuckers.
See how your elected representatives are voting for or against Trump.
Elections!
Also be sure to keep track if you live in a district with an upcoming flip-able seat (flip to the left that is)
See if you have a special election in your area!
Is your mayor up for election?  Find out, get involved!
Upcoming house votes:
https://www.govtrack.us/congress/bills/
Upcoming senate bills:
http://www.senateseeker.com/vote.php?upcoming=true
Monitor Trumps Conflict of Interests:
General Guides:
Guidelines by former Congress staffers on how to get Congress to listen. https://www.indivisibleguide.com/
Run For Office!:
Want to run for office in your area to fight back, check this out for positions that are open in your area, how to register, and what you need to do to win office!
Remove the Corporate Democrats!:
Join the fight to clean out the democratic party:  Justice Democrats!
Do you want to help me continue to bring you these daily roundups of the Trump news, while also getting great rewards?  Consider supporting me on Patreon!
Thank you!