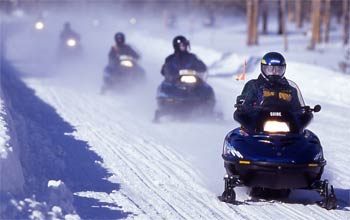 Snowmobiles long ago replaced dogsleds for hauling people and cargo in the polar regions, particularly in remote research stations and field camps such as those on the Greenland Ice Sheet and in Antarctica.
But for all their utility, snowmobiles are not very environmentally friendly.
So, on March 19, 2007, four National Science Foundation (NSF)-supported teams will compete in the SAE Clean Snowmobile Challenge in Houghton, Mich., to produce a zero-emissions snow vehicle. The challenge attracts teams of undergraduate engineering students from across North America with the goal of designing a snowmobile with lower environmental impact, less noise, fewer emissions and a lighter footprint–all without sacrificing the performance snowmobile enthusiasts love.
Continue reading Students Enter Competition To Produce Zero-Emissions Snowmobile →