Day 683:
Keep the focus on inequality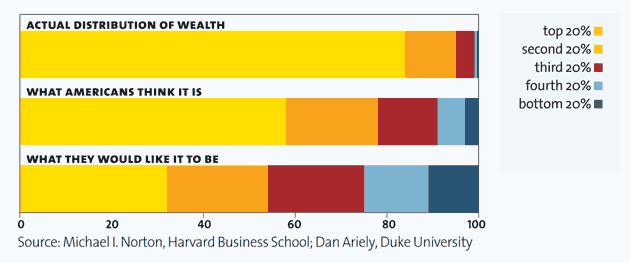 Analysis: If you're rich, you're more lucky than smart. And there's math to prove it
'CEOs don't want this released': US study lays bare extreme pay-ratio problem
GDP vs human thriving: a "healthy" economy means debt-haunted people, desperately searching for housing
America's 1% hasn't controlled this much wealth since before the Great Depression
The wealth of America's three richest families grew by 6,000% since 1982
Tax the rich, or eat the rich, let the rich decide.
Further Reading:
Texas might have the perfect environment to quit coal for good. Texas is one of the only places where the natural patterns of wind and sun could produce power around the clock, according to new research from Rice University.
Pelosi breaks with Justice: Trump can be indicted
2019 will be the worst year of Donald Trump's life
Senate will not consider House Democratic bills to end shutdown: Republican McConnell
Tomorrow is the day Donald Trump's presidency totally changes
Nancy Pelosi says she won't rule out indictment, impeachment for Trump
A Database Showed Far-Right Terror on the Rise. Then Trump Defunded It.
Source: Trump tells Schumer he can't accept Dems' offer because he'd 'look foolish'
Trump Wants Us Focused on the Wall and Not Whitaker
Warren: The Democratic Party is going to say 'no' to the billionaires
Paul LePage's conservative governorship ends as Democrat Janet Mills is sworn in as the 75th, and first female Governor of Maine-
North Carolina GOP Accused of Derailing Investigation into Election Fraud
Pelosi has a message for Trump: 'Nothing for the wall' – "We can go through the back and forth," the incoming House speaker told NBC News. "No. How many more times can we say no?"
Ethics investigation finds outgoing House Republican made staff unload groceries, dog-sit
Nancy Pelosi reveals her endgame for negotiations with Trump: Democrats will give 'nothing for the wall'
Incoming House judiciary chairman to reintroduce bill protecting Mueller
Elizabeth Warren: Billionaires shouldn't be able to fund their own 2020 campaigns
House Ethics Committee says Rep. Tom Garrett misused official resources, was 'trying to run out the clock' on probe
Trump Took Credit for Stock Market Records. Does He Deserve Blame for the Plunge?
Joe Lieberman formally registers as lobbyist for Chinese telecom giant ZTE
Democrats to ask for 10 years of presidential tax returns in new bill
Elizabeth Warren says 'government has been bought and paid for' by big business. Political scientists say she's got a point.
Trump endorses the 1979 Soviet invasion of Afghanistan in freewheeling Cabinet meeting
Walls Work, Trump Says In Front Of A Poster Memeing "Game Of Thrones," Where A Wall Absolutely Did Not Work
House Republicans Let Trump Weasel Out on Jamal Khashoggi Blame
Entire Party Furious at Mitt Romney for Calling Trump a Terrible Person
—————————————–
Tools of change:
Feel like this is all a bunch of bullshit? Want to do something about it?
Lets kick Chuck Grassley out of congress!
If Susan Collins Votes Yes on Kavanaugh we fund her opponent!
Calling your government representative:
Call your Senator
Call your House Rep (Or use this spreadsheet)
Call your Governor
Call your Attorney General
Or try this website
Fax Congress here (free!)
You can also use 5Calls.org if you are having a hard time figuring out what to say.
Tell them in no uncertain terms that you want them to fight to stop Trump from doing these things. Tell them you will be watching them closely on how they vote, and will hold them accountable during the next election if they cave to Trump. You can also call other states congress people and threaten to donate to their opponent if they don't do what you want.
Phone Bank for Progressive Candidates:
Call the White House:
202-456-1111
Call the "White House":
Use this website to call one of Trump's many properties he has not put into a blind trust yet, and let them know how you feel (be polite, they are workers just like us, but be firm).
Do a little Slacktivism:
Send Some Text Messages for progressive causes (I know it says textforbernie, but its for a range of progressive candidates) Or you can have your texts turned into faxes by the ResistBot
Go to a town hall and talk to your congress person in person:
Check when the next town hall is here
Monitor your congressperson:
Keep track of how your senator is voting on cabinet picks here, so you can call them up and give them hell if they vote for any of these worthless fuckers.
See how your elected representatives are voting for or against Trump.
Elections!
Also be sure to keep track if you live in a district with an upcoming flip-able seat (flip to the left that is)
See if you have a special election in your area!
Is your mayor up for election? Find out, get involved!
Upcoming house votes:
https://www.govtrack.us/congress/bills/
Upcoming senate bills:
http://www.senateseeker.com/vote.php?upcoming=true
Monitor Trumps Conflict of Interests:
General Guides:
Guidelines by former Congress staffers on how to get Congress to listen. https://www.indivisibleguide.com/
Run For Office!:
Want to run for office in your area to fight back, check this out for positions that are open in your area, how to register, and what you need to do to win office!
Remove the Corporate Democrats!:
Join the fight to clean out the democratic party: Justice Democrats!
Do you want to help me continue to bring you these daily roundups of the Trump news, while also getting great rewards? Consider supporting me on Patreon!
Thank you!