Trump Watch:
A month after dismissing federal prosecutors, Justice Department does not have any U.S. attorneys in place
—————
Trump Has Deep Links to Organized Crime: Federal Investigators Know It and the Public Is Catching Up
—————
A month after dismissing federal prosecutors, Justice Department does not have any U.S. attorneys in place
—————-
Trump weirdly says Korea was "part of China," which is totally wrong and could enrage South Korea
—————–
First protected DREAMer is deported under Trump
—————–
White House Refuses to Promise Insurers That It Won't Sabotage Obamacare
————
The 96 House Democrats NOT Currently Supporting HR676 Medicare For All.  Give them a call, let them know they should.
—————
Betsy DeVos Is Wasting No Time Screwing Over Students Who Borrow Money for College
—————
The Resistance!
Upcoming Action Against Trump:
 April 29th – Peoples Climate March
May 1st, Massive May Day Strike!
June 9 – 11, Peoples Summit 2.0
————————
Lets get these people elected!
Seattle has a public election financing system, and some really good candidates are running!
Kathryn Allen is running to kick out Jason Chaffetz. help out here.
Lets replace a republican with a scientist! 
See if you have a special election in your area!
——————-
jesus christ watching these two right next to each other is hilarious.
Bernie sanders is saying obvious policy ideas, and Perez is just spouting platitudes.
The good stuff starts here. (or go to 30:25 above)
———————–
Bernie would have won, at the very least he should have won.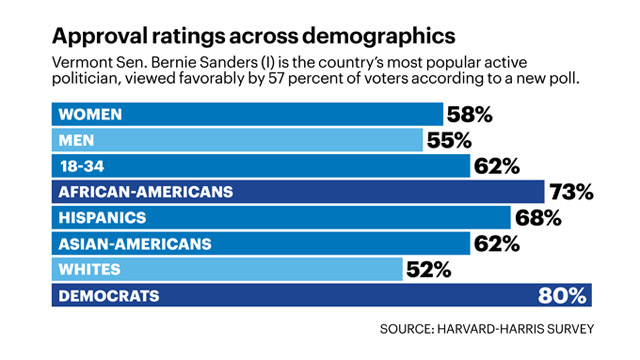 ————–
Poll: 61 percent of Texans oppose border wall to stop illegal immigration
————–
Donald Trump's Chinese Trademarks Now Part of Emoluments Lawsuit
Emoluments lawsuit could force Trump to cough up his tax returns
—————
California Assembly Committee Passes Bill to Ban Resources for Federal Marijuana Enforcement
—————-
Docs want single-payer and so should you
—————-
Swinging a huge deep red district to blue isn't easy, but that is what it seems Jon Ossoff is doing in Georgia…he will still need to win the run off, something that will be very hard to do, but he could.
——————————————————————————————————-
Tools of change:
Feel like this is all a bunch of bullshit?  Want to do something about it?
Calling your government representative:
Call your Senator
Call your House Rep (Or use this spreadsheet)
Call your Governor
Call your Attorney General
Or try this website
Fax Congress here (free!)
You can also use 5Calls.org if you are having a hard time figuring out what to say.
Tell them in no uncertain terms that you want them to fight to stop Trump from doing these things. Tell them you will be watching them closely on how they vote, and will hold them accountable during the next election if they cave to Trump.  You can also call other states congress people and threaten to donate to their opponent if they don't do what you want.
Phone Bank for Progressive Candidates:
Call the White House:
202-456-1111
Call the "White House":
Use this  website to call one of Trump's many properties he has not put into a blind trust yet, and let them know how you feel (be polite, they are workers just like us, but be firm).
Do a little Slacktivism:
Send Some Text Messages for progressive causes (I know it says textforbernie, but its for a range of progressive candidates)  Or you can have your texts turned into faxes by the ResistBot
Go to a town hall and talk to your congress person in person:
Check when the next town hall is here
Monitor your congressperson:
Keep track of how your senator is voting on cabinet picks here, so you can call them up and give them hell if they vote for any of these worthless fuckers.
See how your elected representatives are voting for or against Trump.
Also be sure to keep track if you live in a district with an upcoming flip-able seat (flip to the left that is)
Is your mayor up for election?  Find out, get involved!
Upcoming house votes:
https://www.govtrack.us/congress/bills/
Upcoming senate bills:
http://www.senateseeker.com/vote.php?upcoming=true
Monitor Trumps Conflict of Interests:
General Guides:
Guidelines by former Congress staffers on how to get Congress to listen. https://www.indivisibleguide.com/
Run For Office!:
Want to run for office in your area to fight back, check this out for positions that are open in your area, how to register, and what you need to do to win office!
Remove the Corporate Democrats!:
Join the fight to clean out the democratic party:  Justice Democrats!
Do you want to help me continue to bring you these daily roundups of the Trump news, while also getting great rewards?  Consider supporting me on Patreon!
Thank you!