This is a guest article by Cali Duncan
So, I don't own my own home. I can't build a roof of solar panels, install bamboo and cork flooring or purchase all new EnergyStar appliances. Good excuse not to go green, right? WRONG! According to the Green Consumer Index, over 52% of households with a high GCI score are apartment renters (free map download at www.ruf.com/green). That means millions of common folk like myself are in the same residential boat and still keep their mind and habits on the environment.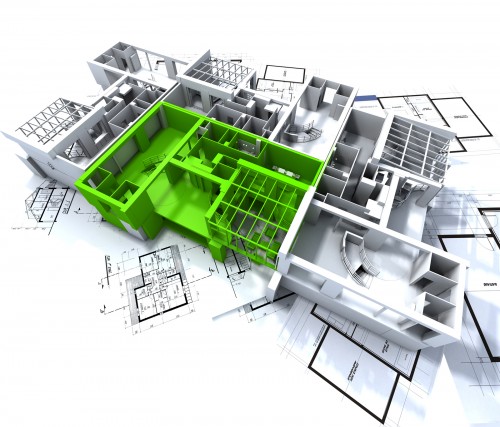 After learning that my rent will be going up—again—in June, I decided to make a checklist to aid me in finding the perfect green apartment:
(1) Is the building green?—Many great apartments are being built ground-up in sustainable ways. Check the LEED certification on buildings of interest. Those such as the Kalahari in Harlem offer:
• Fiber optic internet service
• Green roofs
• Filtered air systems
• Low VOC materials
• Bamboo flooring
• Solar and wind power
• Bosch low energy washer and dryers
• Hall windows for natural light
(2) Good energy score?—Many local power companies offer apartment complexes a metered rating program that shuts off air conditioners after so much usage. While I can't say this is the most fun way to live, it does help on the bills and energy usage during hot months. Also, make sure the heating and cooling appliances are up-to-date and the most energy friendly available.
(3) Travel-friendly?—Choosing a location close to grocery stores, shopping centers, entertainment and even work can reduce your transportation needs. Plus, think of how cute you will look walking home from the grocery store with your multi-use grocery bags (I prefer those at ecosumo.com). If shopping centers aren't an option, consider your location to a public transportation stop.
(4) On-site recycling?—This is a tough find. Most apartments don't offer an on-site recycling program, but they can always help in small ways. Check to see if there are recycling bins around public areas such as the pool and fitness centers. Any help they offer their surroundings shows they value the cause.
Remember, the habits of the apartment dweller are just as important as those of the complex. Replace burnt bulbs with EnergyStar bulbs, keep your lights and faucets turned off and use energy efficient curtains.
Happy renting!