I think we had better start getting used to hearing things like this.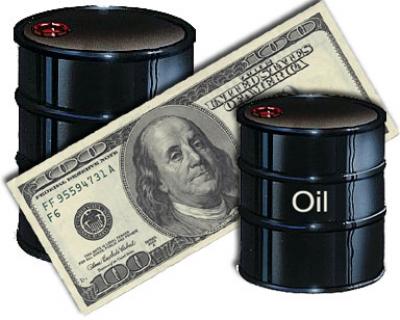 Crude oil closed above $100 a barrel for the first time on Tuesday afternoon, vaulting through a longstanding psychological barrier amid persistent concern about whether production can keep up with rising global demand.

The day's price rise of more than 4 percent capped a weeklong run-up that began when President Hugo Chávez of Venezuela threatened to cut off oil exports to the United States over a legal struggle with ExxonMobil.

Just as Mr. Chávez appeared to back off from his threats, an explosion at a Texas refinery on Monday reminded traders and hedge fund managers of the gasoline shortages and price increases that accompanied similar refinery failures last year. Even though the Alon USA refinery at Big Spring, Tex., was relatively small and American inventories are considered adequate, traders and hedge funds took the explosion as a buying signal.

"With this credit crisis going on, everyone is on edge and the slightest disruption in crude oil or its products takes prices right up," said Michael Rose, director of the energy trading desk at Angus Jackson in Fort Lauderdale, Fla. "Prices are going to go higher before they go lower."
(via)
The only way oil will ever get cheaper, is if we start using a whole lot less, and the only way that is going to happen is if we shift over to renewable energy sources for most of our consumption. This is vitally important, because it will be almost impossible in the near term to grow the worlds food supply, and create the worlds medical supplies without a lot of oil. Unless we start heating and cooling our homes, and powering our cars with renewable energy we will be forced to make horrible choices. Food or medicine, food or cars, food or heating, all that stuff or an ecology that supports human life. Like I said, renewable energy lets be friends.