Every couple of weeks I like to take a look at our stats log, I had a little extra time this morning and started to really pour over the last couple years (I still can't believe The Sietch has made it this long).
I was frankly amazed. You really do like us! Thanks so much for all of your support and for all the comments, and for everything!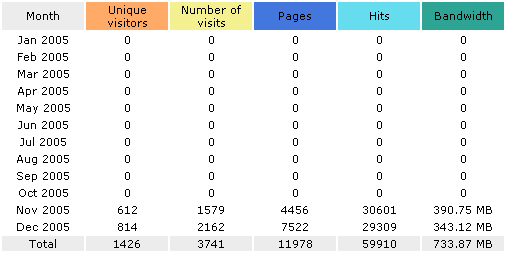 As you can see 2005 was when we were just starting, pretty good I guess considering we barely had a blog, didn't have a forum, didn't even have a real layout (it was shameful, really).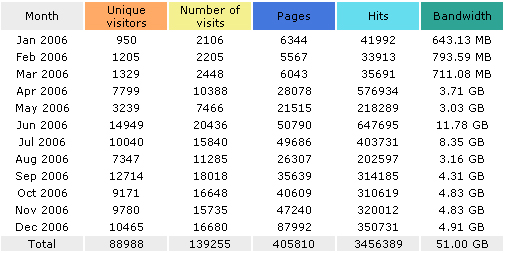 2006 was a big growth year for The Sietch, we added lots of members, lots of projects, lots of stories, and got serious about the blog. Thanks to everyone who bothered to read my first attempts at blogging. I know I wasn't the best speller, or the best writer (who are we kidding, that hasn't changed) but thanks to all of you 2006 was a great year.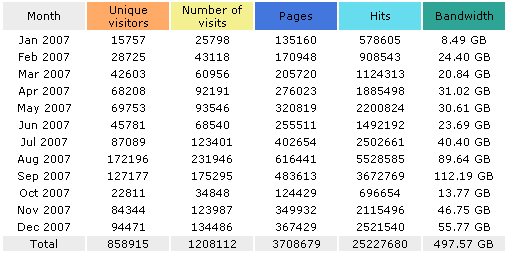 2007, like wow. If this was an Al Gore movie this would be the part where I get out the little fork lift thing to point to the line as it rockets off the right hand side of the chart. I know some sites get our yearly visitor count in a week, but they don't get the cool people like we do! Almost a million people, and nearly 3.5 million page views. Frankly I was a little blown over by these numbers, I am humbled that so many people would find the stuff we put out interesting, and also I am thankful for all the people who have contributed their knowledge and time to make this sit what it is, thanks! (ps. ignore October, we only recorded stats for about a week that month)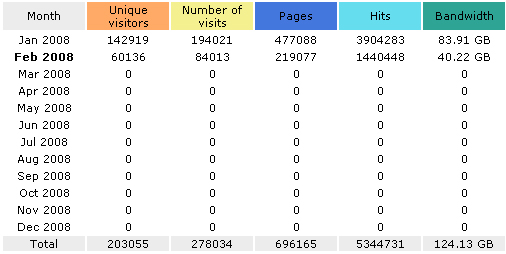 2008 looks like it is off to a good start, the search gods at google saw fit to raise our page rank to 5 (thanks guys!), and we have been blessed with a whole handful of great contributors. Lets hope we can continue to keep to the high standards you all demand. Our goal will be to get you the information you need to make this world a better place in 2008. Thanks once again to the 1,152,384 (holy crap) people who have visited this site. THANK YOU!