Written and submitted by Cindy of My Recycled Bags.com
Everyone has an old pair of jeans, right? You know the ones, they don't fit anymore or they're so worn-out that you can't wear them out in public anymore. But you haven't the heart to just throw them away. Well, let me show you some fun and green crafting projects you can do using those old recycled jeans.
First for the crocheters out there, here is a pattern for a rag bag made using denim cut into strips to create a long strand of material which you can now crochet with.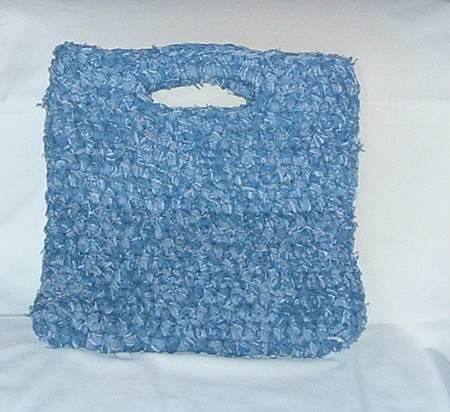 I used two old denim shirts to crochet this handbag purse. It works easier than heavy deinim from jeans and is more gentle on your hands to work with. The result is a fashionable denim handbag that will last for years.
Next for the people who enjoy sewing, here are a few project ideas for you. This denim tote bag was created using just one pant leg from an old pair of jeans.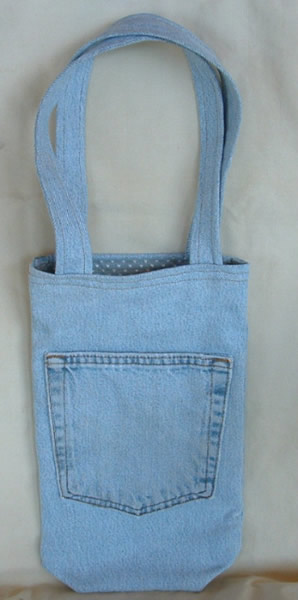 A small picture tutorial found here will show you how this simple little bag was made. I then used an old curtain panel I had to line the bag and make some inside pockets. This handy-sized tote is just right as a nice purse to carry your daily essential items.
For those desiring a bigger denim tote with a zippered lining, here is that project link. This denim tote bag was created using a full panel on a pair of jeans.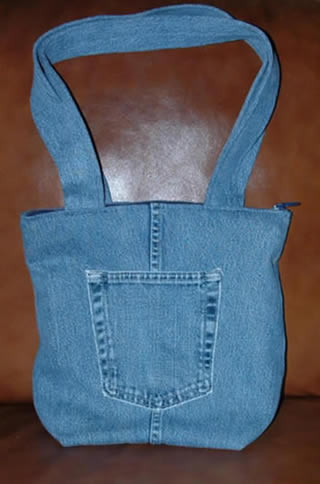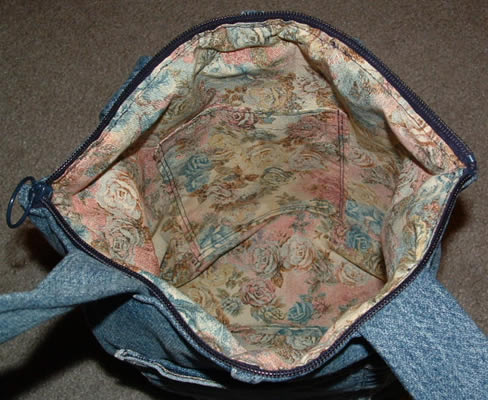 This patten has a full picture tutorial with step-by-step instructions. The roomy tote bag features a flowered lining, inside pocket, zippered-closing, outside denim pocket and comfy straps.
Next is a recycled potholder project made using a straight-leg piece of denim from a pant leg.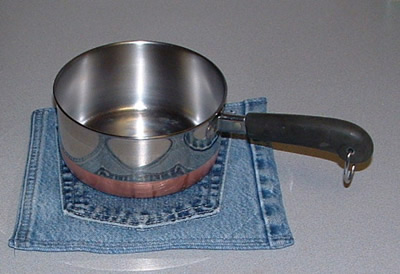 The denim shell is made and the unfinished top and bottom hems are just pressed down. I used an old cotton towel and some insulate material to insert inside my denim shell. Stitch around the entire shell to close your hems and secure your padding inside. Top off your finished potholder by adding a trimmed jeans pocket to the outside. Click here for the compete tutorial on how to make your own denim potholder.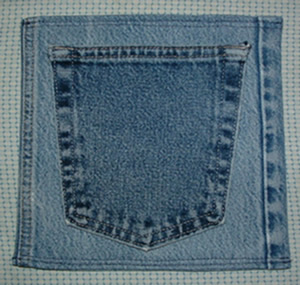 So got old denim jeans? Recycle them into something useful and fashionable. Green crafting is the lastest fashion craze so get aboard and enjoy these eco-friendly projects today!