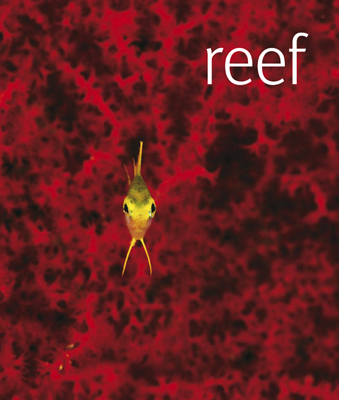 Every once in a while I am lucky enough to be sent a book or movie for review on The Sietch. Recently I was sent Reef, by DK Publishing. Sometimes called the rain forests of the sea, coral reefs are some of the most biologically diverse regions on the planet. This amazing ecosystem is almost impossible to describe with words. Luckily for us the reader Reef is jam packed with hundreds of stunningly beautiful pictures.
These breathtaking pictures were lovingly put together by the underwater film group Scubazoo, and they did a bang up job. If you have ever tried to take a picture of something in low light, or if it was moving, you know how hard it can be. Now try doing it with sharks swimming around you while you sink further and further from the surface.
More great pictures after the fold.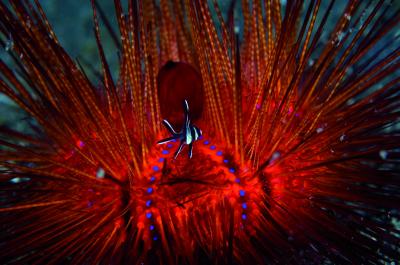 A coffee table book, this hefty book is hard bound, and printed on glossy paper making the colors pop. I was really pleasantly surprised with the quality of the images, along with the helpful explainer text on each picture. There is even an index in case you want to flip right to the picture of the whtemargin stargazer (page 204, and by far one of the scariest things I have ever seen) or the horny-back cowfish (page 144, and not nearly as dirty as the name implies).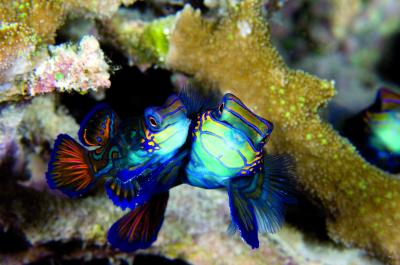 The book covers reefs from all over the world and carries a great message of preservation. What better way to show people why they need to work hard to preserve coral reefs, than to show, in vivid color, the creatures that live there. They also address a lot of the dangers facing reefs, from blast fishing, to shark fin harvesting. If that wasn't enough the book also comes with a 30 minute DVD showing these amazing animals in motion.
With over 350 pages of gorgeous pictures,chocked full of great information and a DVD kicker this book is a wonderful deal and I would recommend it to just about anyone. If you know someone who is especially interested in marine biology this book would make a great gift.