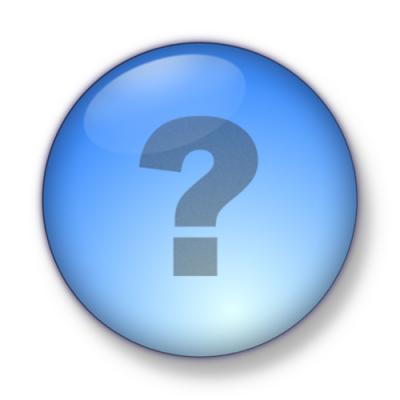 Do you have a question you would like to Ask The Sietch? Contact us or post your question in the Forums, and we will do our best to answer it. Got this one from the contact form the other day
I'd like to do the "Build your own solar battery charger" project, but I'm new to this. Can you suggest places to get the solar cells?

Thanks,

Jimi
I get this question a lot. Finding bulk or "raw" solar cells can be a bit tricky. With the very high cost of pure silicon, and the fact that even "bad" solar cells (ones with small defects, or small color issues) still work very well, most companies no longer will give away the "rejects." However there are still ways to get cells to work with. Below are a couple of ways you can try to go about getting them.
1. Beg for them
If you are part of an educational institution (A teacher or professor) you might be able to convince some of the cell manufacturers to send you some of there bad ones. By this I mean the ones that came off the production line warped, cracked, off color, slightly below power output standards, or ones that broke. Solar cells will still work even in small chunks, you just have to have the proper leads on them (the metal stripes on the front, and the metal on the back) to attach your hookup wires to.
Here is a list of several cell manufactures that you could contact and ask for cells from. Don't be surprised if they say no.
Schott Solar
ShinEtsu
Bangkok Solar co., Ltd
Bharat Electronics Limited
Bharat Heavy Electricals Limited (BHEL)
Big Sun Energy Technology
Boading Yingli
BP Solar
Canon Inc
Canrom Photovoltaics Inc
Central Electronics Limited (CEL)
Energy Conversion Devices Inc (ECD Ovonics)
Energy Photovoltaics Inc (EPV)
EniTecnologie
Ersol
E-Ton Solar Technology
Evergreen Solar Inc
First Solar LLC
Free Energy Europe
Fuji Electric Co Ltd
GE Energy (Solar Division)
Gintech Energy
Heliodomi S.A.
Heliodinâmica
Helios Technology srl
ICP Solar Technologies Inc
Iowa Thin Film Technologies
Isofotón SA
JingAo Solar Co. Ltd
Kaneka Corporation
Kvazar JSC
Kyocera Corporation (Solar Energy Division)
Kyocera Solar Inc., (US Division)
Maharishi Solar Technology Pvt. Ltd
Matsushita Battery Industrial Company (MBI)
Matsushita Seiko Co Ltd
Microsol International
Mitsubishi Electric Corporation
Mitsubishi Heavy Industries
Moser Baer Photovoltaic
Motech Industries Inc
Neo Solar Power Corp.
Photon Semiconductor & Energy Co., Ltd.
Photovoltech NV SA
Photowatt International SA
Q-Cells AG
Sanyo Electric Co Ltd Soft Energy Co., Business HQ
Sharp Corporation (Photovoltaics Division)
Sharp Solar Systems Division, USA
Shenzhen Topray Solar Co Ltd
Sinonar Corporation
Solar Power Industries
Solarfun Power
SolarWorld AG
Solar Cells (formerly Koncar Solar Cells)
Solartec s.r.o.
Solar Wind Ltd
Solar Wind Europe S.L.
Solec International Inc
Solems SA
Solmecs (Israel) Ltd
Solterra Fotovoltaico SA
SunPower Corporation
Suntech Power Co., Ltd
Sunways AG
TATA/BP Solar
TerraSolar Inc
Tianjin Jinneng Solar Cell Co.,Ltd
Udhaya Semiconductors Ltd
United Solar Ovonic
Usha India Ltd
VHF-Technologies SA
Viva Solar Inc
West Bengal Electronics Industry Development Corporation Limited
Würth Solar
Yunnan Semiconductor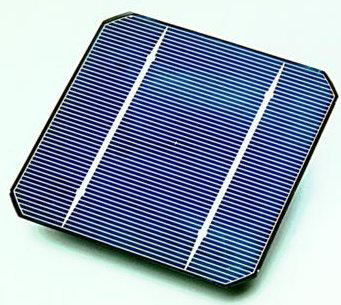 2. Buy Them
If you couldn't beg some cells from any of the people in the list above or you would rather not go through the trouble of contacting that many people, you can then move on to purchasing them. Most solar cell manufactures don't sell cells unless you want to buy in VERY large bulk orders. Something most of us could never afford. So you are forced to deal with the resellers. The following list contains websites that sell solar cells, I have no idea if they are legit, and you should shop at your own risk. Some cells come pre-wired some are "raw" and you will need to know how to solder the wires on (find out how here).
DMsolar
Hobby Engineering
Sundancer
Silicon Solar
Plastecs
solar home
OkSolar
MrSolar
ArcVillage
Edmunds
Electronic Goldmine
Radio Shack
solarbotics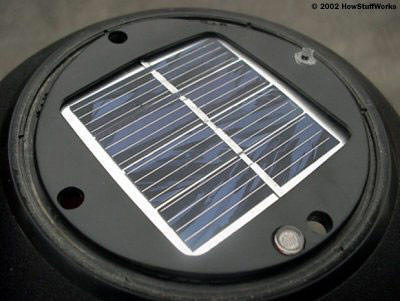 3. Re-use them
Got something with solar panels already on it? A calculator, a solar toy, an old yard light? If these devices are no longer useful, or you would rather make something more fun out of the cells, you can remove the cells if you are careful and re-wire them together for your new project. Most solar cells have an estimated life span of 25-50 years at useful efficiency, so its almost guaranteed that they will still work. Be careful when removing the cells as they are extremely fragile and can easily break.