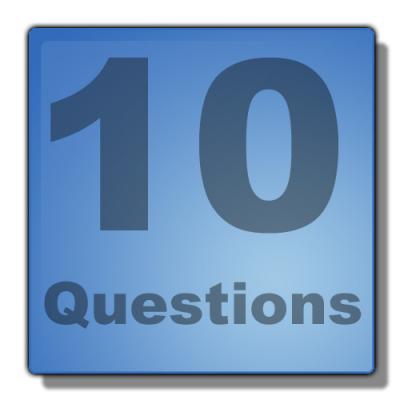 A week ago I posted a book review of Cape Wind: Money, Celebrity, Class, Politics and the Battle for Our Energy Future on Nantucket Sound. After a couple of emails I was lucky enough to get some time to discuss the book with its co-author Wendy Williams. Written with co-author Robert Whitcomb of the Providence Journal and published in May 2007, by Public Affairs Books Cape Wind lays out the machinations involved in trying to get the countries first offshore wind farm built.
Williams has been an investigative journalist and science writer for nearly 30 years. Her work has been published on the front pages of the Boston Globe, the Baltimore Sun and the Christian Science Monitor. She has written for a number of well-known magazines, including Scientific American, Science, National Audubon, National Wildlife, Africa Magazine, and many others. Her opinion columns have been published in at least 50 newspapers. She has also been a journalist-in-residence at Duke University, a fellow at the Hastings Center for Medical Ethics, at the Marine Biological Institute in Woods Hole, Massachusetts and at the Center for Environmental Journalism at the University of Colorado. "Long ago, I was a reporter for a small community daily newspaper, the Cape Cod Times, where I won awards for my investigative journalism, including a series on child abuse in Massachusetts, which was much-acclaimed. I have authored several other books." Said Williams.
1. The Naib: How long have you lived on Cape Cod?
Wendy Williams: I have lived on Cape Cod since 1980, when I came here to work for the Cape Cod Times.
2. The Naib: Could you tell The Sietch readers in your own words what you feel is the main message of Cape Wind the book.
Wendy Williams: We all learned about the theory of American democracy in the 8th grade. This book is about how the game is really played in the 21st century. It is a story about money and power in modern America.
3. TN: What first gave you the idea to write a book about the Cape Wind saga?
WW: I decided to write the book after a public meeting which was held on Martha's Vineyard in December, 2004. This is the meeting which opens the book.
4. TN: In the book you seem to be privy to so much "insider" knowledge, how were you able to get such a candid picture of the events surrounding Cape Wind?
WW: I went to the meetings and talked with people on all sides, sat and listened, and thought about what I'd heard. A member of the Wianno Club invited me to come to a "strategy" meeting at the club one Saturday morning, and at that club I heard people talk about how sailing in Nantucket Sound would be affected if the Cape Wind project were built. By the end of the meeting, those at the Wianno Club were said to have contributed more than $4 million to create a "grassroots" movement to keep Cape Wind from being built.
5. TN: Cape Wind the book takes a strong point of view on the wind farm project, and you have written for a wind industry publication. What do you say to people who think that you are being biased?
WW: I have never written for a "wind industry" magazine. That is a rumor that project opponents have put on the web in order to try to discredit the book. I wrote extensively for a magazine called "WindPower Monthly," an English-language, privately published journalism magazine which covers the wind industry. While writing for that magazine, I wrote a number of stories which made the wind industry quite upset, so you can see that the magazine was hardly the tool of the wind industry. "Bias" is another word that project opponents have put out about the book, in order to try to discredit the book. Our book has a "point-of-view," just as all books do. The purpose of a book is to provide perspective. The issue is not whether the book has a "point-of-view," but whether readers of the book believe the authors of a book to be well-enough informed that their views merit reading. And no one, not even project opponents, have called our book "uninformed." Every review written comments upon its extensive depth and research.
6. TN: Your book lays out such an interesting picture of how people with a lot of money can influence our culture. Can you think of any other examples of the mega-rich throwing their weight around in such a blatant way?
WW: Of course, there are lots of examples. Look at the Abramoff scandals in Washington. In fact, some of the techniques for clouding our democratic institutions that are outlined in our book, Cape Wind, seem to have been taken directly from the Abramoff playbook. For more information, read "The K-Street Gang" by Matthew Continetti. That book, by the way, also has a strong point of view.
7. TN: How did Robert Whitcomb get involved in the project.
WW: My co-author has also been following this project from the very beginning.
8. TN: I really enjoyed the history lesson in Cape Wind. Was there anything you learned about Cape Cod history that was interesting that didn't make the final edit of the book?
WW: Lots — there's a whole other book there.
9. TN: Cape Wind the book lays out a pretty embarrassing picture of some of the richest and most powerful people in our area, have you received any nasty letters written on personal stationary? (in other words has anything bad happened for pissing off the rich and powerful?)
WW: I have had anonymous threatening phone calls made to my home, received threats of law suits in the mail, had several men curl up their fists at me, and so on and so forth. Several angry people have called my co-author to discuss law suits. For a journalist, this is all in a day's work.
10. TN: What is your opinion on Cape Wind, and do you think it will be built?
WW: I have no opinion on Cape Wind. Whether it is built or not is not my concern. My concern — as is the concern of all legitimate journalists — is to put the facts on the public record for the public to see. Once they know the facts, it is up to them to decide what they would like to have happen.
Here is an excerpt from my author's note, the only first-person essay I've ever written about this issue: "This is an old story, dressed up in new technology. It may, in fact, be as old as the primate brain, obsessed as it is with power and social status," said Wendy Williams about her book. "I watched it unfold from the very beginning, writing about it frequently… It is we ourselves who are responsible for seeing that we remain a nation of laws and a nation that respects the democratic process. If we are not vigilant, no one will do it for us. If we become a nation ruled over by a small and wealthy elite who pay people … to manipulate the democratic process in order to get their way, we have only ourselves to blame."
To learn more about the book and what is happening in the world of emerging energy technology, check out my book blog: capewindbook.com