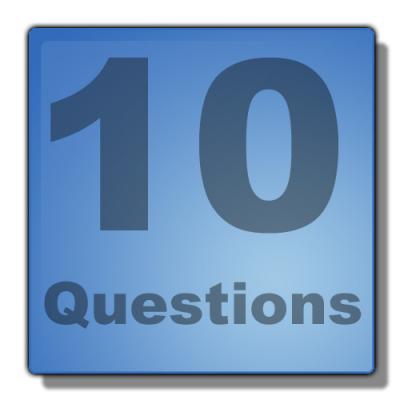 I have talked a lot about Cape Wind here at The Sietch. The offshore wind project that is trying to become the nations first. I recently got the good fortune to have an email chat with Mark Rodgers the Communications Director for Cape Wind. He was gracious enough to answer 10 questions for me, about Cape Wind, its past present and future.
1. The Naib: Could you describe Cape Wind the company? (how it started, who is involved, your position in the company etc)
Mark Rodgers: Cape Wind is being developed by Energy Management Inc (EMI) a Massachusetts-based energy company with a 30 year history of delivering environmental, energy, and economic benefits to New England. When the company was founded in the 1970s EMI provided energy efficiency and energy conservation solutions to large electricity users in New England. EMI's focus transitioned in the 1980′s and 1990′s into electric power generation, EMI was involved in developing and operating seven electric generation facilities during that time, six natural gas and one biomass. When EMI began these power generation projects New England's electric portfolio was dependent almost exclusively on coal, oil, and nuclear power. EMI sold its facilities in 1999-2000 and in November, 2001 began the permitting process for Cape Wind.
2. The Naib: For readers not from Cape Cod who may not be familiar with the project could you describe the proposed Cape Wind, wind farm? (Size, energy output, location, etc)
Mark Rodgers: Cape Wind is a proposal to locate America's first offshore wind farm on Horseshoe Shoal in Nantucket Sound. The 130 3.6 megawatt wind turbines would generate up to 420 megawatts of clean wind power and would generate 182 megawatts on average – meaning that in average winds this project would provide 3/4 of the electricity needs of the entire Cape Cod, Martha's Vineyard and Nantucket region. The wind turbines would be 5-6 miles from the closest beaches on Cape Cod, about 9 miles to Oak Bluffs and Edgartown and 13 miles to Nantucket. Horseshoe Shoal is outside of shipping lanes and flight paths. The wind turbines would be separated 6 to 9 football fields apart from one another, with open corridors throughout the shoal to allow plenty of navigation room from shallow draft boats or for birds that want to pass through.
2. TN: How long has Cape Wind been in the planning stage?
MR: We've been working on Cape Wind since 2000, we began the permitting process in November, 2001. Before we announced the project we traveled to Europe to learn about their experience with offshore wind and we surveyed the coastline of New England. What we found was the Europeans sited these projects in shallow water, protected sites – by protection I mean from that open North Atlantic storm wave. Horseshoe Shoal in Nantucket Sound is shallow, protected, extremely windy, outside of the boat channels and flight paths and reasonable proximity to connecting into an existing and robust electric infrastructure that can handle the electric load to serve this densely populated and growing region.
3. TN: Recently the state approved your FEIR, could you explain what a FEIR is and what this means for Cape Wind?
MR: Massachusetts' approval of Cape Wind's Final Environmental Impact Report (FEIR) was a significant milestone in the permitting of this project. This decision allows other State and Local agencies to formally undertake their permitting reviews where they have jurisdiction – typically this concerns the cables that enter state waters and lands – all of which are below ground.
This approval followed Cape Wind's approval last year from the Massachusetts Energy Facilities Siting Board that found the project would contribute significant and lasting air quality benefits, would provide needed power, would reduce energy costs by 25 million dollars per year and would help Massachusetts meet its policy goals to get more of its power from renewables under its Renewable Portfolio Standard.
4. TN: What regulatory agencies need to look at the project next?
MR: The lead Federal Agency reviewing Cape Wind is the Minerals Management Service of the US Department of Interior. Their Draft Environmental Impact Statement is expected to be released this Summer, there will be a public comment period after that as well as public hearings. In addition, the Massachusetts Department of Environmental Protection is conducting a review under Chapter 91, the Massachusetts Office of Coastal Zone Management is conducting a consistency determination and the Cape Cod Commission is conducting a DRI review, none of these agencies have yet announced a public comment period for these reviews but stay tuned… We expect to obtain all permits and permissions for Cape Wind by the middle of next year (2008).
5. TN: I have read that if approved, Cape Wind plans on spending a fair amount of money to restore the environment on and around Cape Cod. Could you tell us anything about this money and how it will be used?
MR: Cape Wind's production of utility scale clean energy will improve the local environment by reducing atmospheric deposition of nitrogen and mercury loading (coming from fossil fuel power plants) that is polluting Nantucket Sound and the local bays and estuaries. Cape Wind will also reduce over 700,000 tons of CO2 annually, taking real action on the greatest environmental threat facing Cape Cod and the Islands – global warming. In addition to these environmental benefits, Cape wind will pay a lease to the Federal Government (amount not yet determined by the Minerals Management Service) of which 28% will go to the Commonwealth of Massachusetts, in addition Cape Wind will pay an Occupation fee to the Commonwealth and has entered into a Community Host Agreement with the Town of Yarmouth that will involve payments totaling 9 million dollars over a twenty year period to that community. In addition, Cape Wind has recently volunteered $4.22 million over the life of the project to go to natural resource preservation, marine habitat restoration, and coastal recreation enhancement projects in the area of Cape Cod, Nantucket and Martha's Vineyard, with funds to be managed by the Coastal Zone Management Office, in consultation with state agencies and the Cape Cod Commission. Cape Wind will also provide $780,000 to the restoration of Bird Island in Buzzards Bay, a critical habitat and nesting site for the endangered Roseate Tern.
6. TN: Assuming all these regulatory agencies give you the go ahead, how long would it take to construct Cape Wind? How soon after construction would the grid receive power from the project?
MR: Cape Wind would take two years to build and would then be commissioned.
7. TN: Recently the Cape Light Compact voted to contact you about a long term energy contract. What would be the benefits to Cape Codders of a long term energy contract with Cape Wind?
MR: Cape Wind would like to enter into long-term power purchase contract(s) with local entities that sell retail power in the Cape and Islands region and we look forward to discussions with the Cape Light Compact, NSTAR, National Grid and perhaps others about this. Cape Wind can lock in a price for power over 15-20 years, that will provide customers with better price stability and price certainty than they have today or could ever get from electricity supplied by fossil fuels.
8. TN: Do you feel Cape Wind would bring new jobs to Cape Cod? And if so what kind of jobs?
MR: Absolutely. Cape Wind will have a staff of about 55 to operate and maintain the wind farm – these will be highly paid, Cape-based jobs. We will have a fleet of 3 service vessels (that look a lot like fishing boats) that would operate out of (probably) Falmouth Harbor and we also expect to have an Operations Center to be located somewhere in Yarmouth.
9. TN: Projects in Texas, Delaware and New York are trying to get offshore wind farms up and running before Cape Wind. What do you feel your chances are for being the first?
MR: Cape Wind is still far ahead of any other offshore wind project in the planning and permitting process. Massachusetts would accrue the "first mover advantage" by having the first offshore wind farm be located off its shore that would make this region a natural cluster zone for the people and companies pursuing clean offshore renewable energy technologies which means jobs, economic development, and an association with forward-thinking and clean industry.
10. TN: Global warming seems to be on every one's minds lately, how does Cape Wind fit into the fight against global warming?
MR: Each year, Cape Wind would reduce greenhouse gas emissions from New England power sources by over 730,000 tons. According to Energy and Environment Secretary Ian Bowles, Cape Wind is like taking 175,000 cars off the road in terms of reducing greenhouse gases. According to the Natural Resources Defense Council, "The Cape Wind project is, to our knowledge, the largest single source of supply-side reductions in CO2 currently proposed in the U.S." Cape Wind does not, by itself, solve global warming but the only way that we can meaningfully address this problem is if regions across the country and planet step up and do what they can to change the way they use energy – Cape Wind would be a major step forward for southeastern Massachusetts. Global warming is a grave threat to beaches, coastal properties, birds, fish, marine mammals, as well as our national security. Cape Cod and the Islands are low-lying, sandy and surrounded by a rising ocean – taking leadership here to address global warming is just common sense, this fragile region has too much too lose from continuing to rely upon fossil fueled energy. Tapping into the abundant winds of Cape Cod and the Islands to solve problems and meet our needs is not a new idea – this region was once home to a thousand working windmills, powering the local economy of the early nineteenth century.
If you are interested in more information about cape wind visit their website. If you are interested in seeing how much energy cape wind would be putting out right now see here.