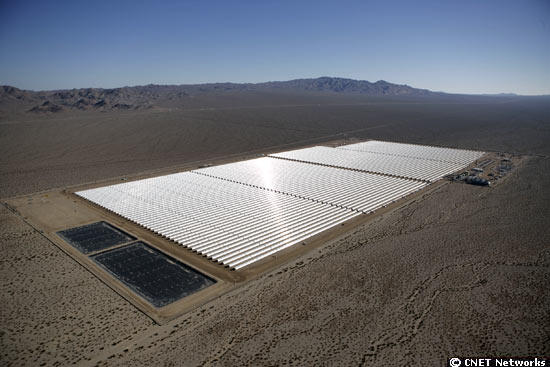 64 MW of peak solar power is about to go online.
Nevada Solar One power plant uses concentrated solar power (csp) to create 64 megawatts of energy for peak load (during the hot of the day when it is most needed). It will come online this summer and become the worlds third largest solar power plant. It is being constructed using Schott solar parabolic collectors. (read my interview with Schott about these collectors here)
To put this in perspective thats enough energy for 40,000 homes, and will reduce co2 emissions by nearly 200 million pounds. The equivalent of taking 17,000 cars off the road. The 400 acre facility will create power for energy hungry Las Vegas, as well as the five neighboring states. The 184,000 mirrors are made from recycled aluminum and the size of plants like this could be scaled up to meet the energy demands of much of the mid and western states.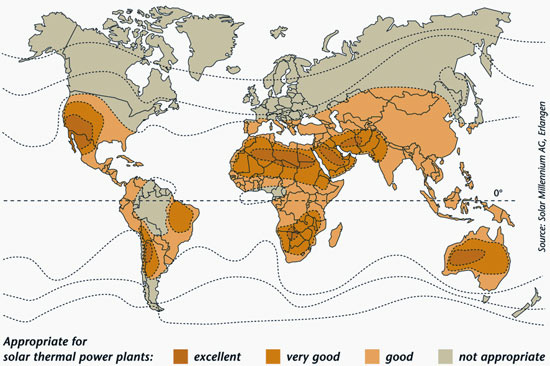 As you can see there are many sites in the United States that would make excellent concentrated solar therm power sites. Many near large cities and other urban areas that would benefit from having clean peak power. Peak power is most often gas or oil power plants that have to turn on during the day to supply demand during high energy use periods (for things like air conditioning). The nice thing about CSP plants is that at the hottest point in the day they are making the most power.