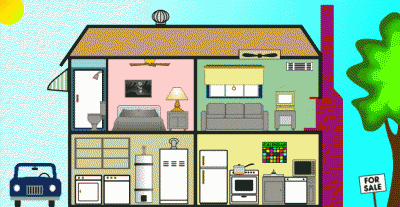 At this years NESEA Building Green 07 conference I got the chance to listen to Larry Harmon, from Air Barrier Solutions, and Peter Talmage, from PE Energy and Design. Both men are very knowledgeable about home energy use and they put on a great talk about easy ways to reduce home energy use. In this the first of a two part series, I will lay out their no cost ways to reduce energy use in your home, in the second article we will cover ten more expensive (but still very affordable) options.
So here in no particular order at the top ten most effective ways to reduce your energy costs without spending a dime.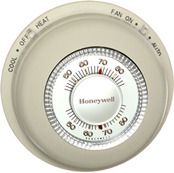 1. Set your thermostat lower:
It sounds obvious, and it should be, but the lower you keep your heat the less energy you will use. Often called the "sit in the dark and freeze" method by its detractors, lowering your thermostat even a little will save you energy. Every degree you lower your thermostat reduces your energy use by 4% (on average). In a week of experimenting you can figure out a comfortable temperature, if you have a programmable thermostat you can set it lower in the night while you are sleeping and have it warm up before you get home from work. With a little planning you can reduce your energy use by 10-15% with almost no effort.
2. Don't heat the whole house:
Who says you have to keep all of your home warm? If you have the ability, shut off guest rooms and other side rooms that are not used often. Heating the whole home and only living in 75% of it means you are wasting a lot of energy keeping rooms no one lives in warm. Always heat rooms with water pipes in them.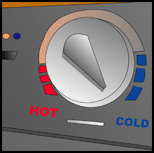 3. Wash cloths with the Cold/Cold setting and use full loads:
With the proper detergent washing your cloths on the cold/cold setting will save you a lot of energy and get your cloths very clean. Much of the energy used while doing laundry comes from heating up the wash water. Use full loads to get the maximum use out of each batch of water.
4. Adjust water heaters down to 126 degrees:
Many hot water heaters are set at very high temperatures. Not only is this a scalding danger, but it wastes a lot of energy keeping water hotter than you will be able to use comfortably. Setting your water heaters thermostat to 126 will ensure that you have hot water, without having the temp go low enough that there is danger of bacteria (some common bacteria can survive in up to 125 degree water). Adjusting your water heater is simple and will only take you 5 minutes, but can save you a fair amount of energy.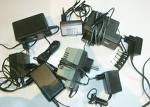 5. Unplug computers, TV's, Cable boxes, and other "energy vampire" appliances when not in use:
You may not know this but many things in our home continue to use energy even when they are "off." In fact anything that has a "wall wart" one of those tiny boxes attached to the cord continues to use energy as long as it is plugged in. TV's and anything else with a remote also use energy even when they are off (VCR's stereos, etc). Unplugging them will make sure they don't use energy while you are not using them. If you don't want to constantly be plugging and unplugging things you can place all these energy vampire devices on a power strip and simply turn that power strip off when you are done with them. Also remember things like cable boxes, cable modems, DSL modems, and routers use energy 24/7, the question is do you use the Internet 24/7? Using very low cost timers you can turn these devices off during the night while you are sleeping.
6. Turn off the lights when you leave the room:
Another no-brainer. Lighting can account for up to 30% of the homes energy usage. The simple act of turning the lights off when you leave the room can dramatically reduce the amount of energy used for lighting. Also use CFL, LED's or other efficient light sources. Try and use natural sunlight whenever you can.
7. Take shorter showers:
Do you find yourself spacing out in the shower and before you know it you have run through all the hot water? That's energy and money running down the drain. Get in, wash, get out. Turn the water off while you shave or while you wash your hair. There are also new low water use shower heads that are great. They fix many of the problems older low flow shower heads had. Pick one up you will not be sorry.
8. Trim those bushes on the south side of your home and open the shades:
If you live in the northern hemisphere trim the bushes on the south side of your home so that sunshine can get in and warm up your house. If you live in the southern hemisphere, trim the north side. Natural sun shine can help warm your home and it provides nice lighting. The best part is it doesn't cost anything.
9. Clean Baseboard heaters and refrigerator vents to maximise Performance:
Baseboard heaters and appliances with air intakes like refrigerators and some others with condenser coils need to have clean vents in order to function properly. Why pay money to have the compressor or heater run harder when you can just wipe the dust off, or vacuum them clean.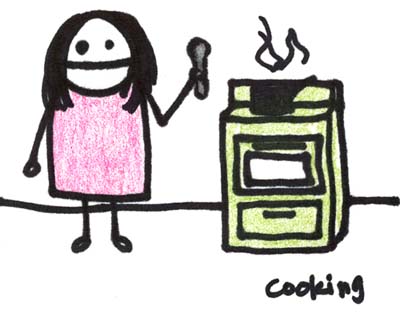 10. Cook more efficiently:
While cooking use the correct size pot for the burner you are using (does not work as well with gas stoves). Using a large pot on a small burner will take longer to heat up your food, using more energy. Cover pots while boiling water. If you don't allow heat to escape your food will cook faster, and water will boil faster. You can also use the microwave instead of the oven to warm things up. Microwaves use much less energy than stoves do. If you can't use the microwave consider a toaster over instead of a large oven. If you do cook something and its cold out, when you are done crack the oven door and let that heat enter the home it will help keep you warm. Do not attempt to use your stove to heat your home, this is dangerous.
As you can see these are very simple, and free, ways to save energy. If you adopted all of them you would see a significant reduction in energy use. A reduction in energy use means smaller energy bills, and less impact on the global climate. Little things do matter. Good luck. If you have any more tips be sure to leave them in the comments section.